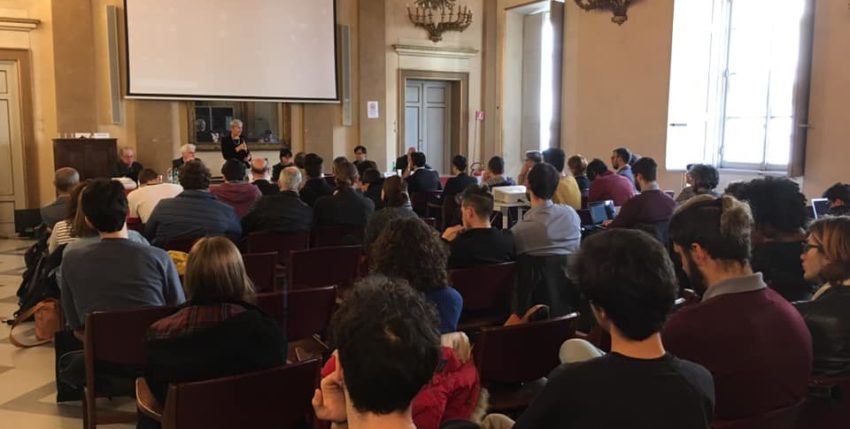 8 th May – In the main hall of Palazzo Marucelli-Fenzi, University of Florence SAGAS department headquarter, the conference Rethinking cooperation in a post-globalized world was held with the participation of numerous representatives, national and international, involved in cooperation for development.
The conference was divided into three sessions. The first one illustrated the program Partnership for knowledge, through which Italian Agency for Development Cooperation (AICS) supports four Italian university networks in the second and third level training of students coming from priority countries.
Particular attention was paid to network called Platform 1, focused on the theme Rural development and land management involving the Universities of Florence (theme leader), Siena, Pisa, Padua and Turin.
The second part of the conference was dedicated to illustrate the four cooperation projects carried out by LaGeS- Laboratory for Social Geography at Florence University to support the management of urban development process in Herat and Bamiyan (Afghanistan). The session hosted the contribution of the Director of AICS Kabul in Afghanistan, Mauro Ghirotti, UNESCO representative in Kabul, Catherine Heim, of LaGeS members Mirella Loda, Gaetano di Benedetto, Mario Tartaglia, and finally of the Afghan deputy Minister if Urban Development, Sayed Nasim Khaliq.
The third session brought reflection on the future of cooperation and on the opportunities offered by progress in telecommunications techniques, with contributions from Giuseppe Terranova and Enzo Rullani.